Sweet ass widescreen desktop poster for fans of the series! Take screenshots and upload them and we'll feature stuff from your gallery on our journal tomorrow!

Desktop Poster: --->
<--Also a print!
Also!
This comic was forged in the fires of hell itself, only to be sent to heaven, and dropped onto my desk.

The talking Christmas Critters told me so.
Now, on with the Author comments.
House of Heroes Issue 46: -It's a Conspiracy! - Created by Lewin Griffin
Demonboy attempts to Raid the Phone guys wallet for sweet, sweet cash! However, in doing so he discovers something, rather surprising.
This comic was late because we've been discussing a deal to have hardcover copies made with a large comic publisher who has fallen in love with my little series... however to make this viable we've had to agree to a 100+ pages, with unseen bonus comedy comics on the side.
We're excited but it means a ton of work for me. So comics will be cut down to every second day while I whip up these unseen bonus issues.
We're still unsure on price or how they'll be sold.
Or if we even have a market yet!

Time will tell.
What I can promise is House of Heroes will
ALWAYS
be free to read online!
For more info, please read our latest journal!
-Journal: -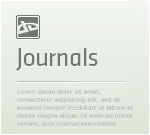 Help and be featured right now!Guys, somethin' big has occured!!! ((Also, if you help out, you'll be featured below!))

We have been in talks over having House of Heroes released as a published work, to be sold in stores, etc. However, we are currently unsure at the kind of market we have, even more so is that the people offering this to us have requested at least 100+ pages, of which the current ark only has 46 pages, and a 40 or more further unseen bonus issues. I believe the unseen comics are to give reason for long term fans to purchase or something like that, I'm not all that up on Marketing.

The biggest issue, we need to raise the viewage to over 1000 on each comi
-Lourwind.
Don't forget to share these comics around because by doing all the following, you put yourself in the draw for Monday the 19th, 3 Month Sub give away that I do every two weeks!

To win, you must:

1) Fav!
2) Comment!
3) Share!

Winner is announced every second week! (Next Monday - 19th)

AND remember guys, you're all my heroes! Thank you for making these comics into something that people enjoy as I love making these every day.



-Lourwind. More Comics:
<Previous[-]Next>
Remember, you're welcome to share these, in fact, I'd love it if you did!
For those of you wanting more, hit us up on facebook!
- Facebook:
[link]
If you find these comics offensive, go read something else. If you need to complain, please forward these complaints to the nearest wall.

Now wasn't there a Simpsons were the world was taken over by I-Pads?
Reply

Not a clue, I haven't watched Simpsons in years, they only ever play old episodes down here, prior to them going widescreen. :/
-Lourwind.
Reply

Hahahaha.. I'm guessing he actually WAS a mobile phone.. Weird twist.. Keep it up!
and I am in hopes of buying the comic books when it gets published!
Reply

LOL Yeah, I couldn't help but do that... I wanted something nobody was expecting and it gave me a chance to try some new facial expressions on Demonboy.

And yes! We're hoping like all hell that we get this publishing done, it'll be a dream come true!

-Lourwind.
Reply

He WAS a phone! DUN DUN DUUUUUUUUUUN!!!!
Reply

Well, what do you know. He really was a phone.

Reply

lol, talk about phone generations! Bad pun was bad! I should probably feel bad for making terrible puns.

-Lourwind.
Reply

awwww phone family lol XD

love the look on his face when hes looking at the pic lol XD
Reply

LOL yeah, although his finally comment on burning things leaves a worrying thought. WE MUST SAVE THE PHONE FAMILY!
-Lourwind.
Reply

Great page

Reply